Celebrate the 200th anniversary of FRANKENSTEIN's birth with an atmospheric, theatrical walking tour of Bath. Show Of Strength Theatre Company reveal the city's forgotten role in shaping Mary Shelley's gothic masterpiece.
The summer of 1816 was extraordinary for many reasons, not least the sequence of events that unfolded while Mary Shelley completed her first draft of FRANKENSTEIN – in Bath. Revealing the dramas and scandals underlying the creation of the novel, the tour takes visitors on an adventure, retracing Mary Shelley's footsteps and exploring the extraordinary and unmarked locations where she lived – and wrote her story.
Running nightly from the 16th June to the 30th September, brave explorers will delve into a series of real life disasters that unfolded during Mary's time in the city. Discover the real reason Mary Shelley came to Bath, and the secrets she and her infamous companions were desperate to hide.
Tours nightly: 16th June – 30th September 7.30 pm
The Walk: Starts and Ends at Rebecca's Fountain, Bath Abbey
The Route: About 1 mile (75 mins) — all on the flat, with frequent pauses!
Tickets: £8 cash only. No advance booking
Please contact us for private tours and large groups »
Download the flyer for all the details »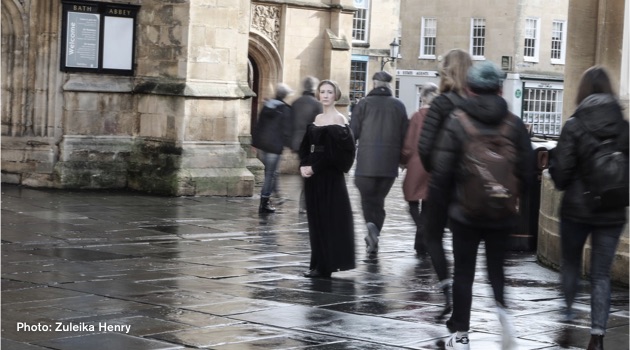 Terrific reviews for January's celebration of Brunel's Clifton Suspension Bridge including 'thrilling… gurgles with life' – Lyn Gardner in The Guardian.
Read the cracking reviews for Show of Strength's FANNY AND JOHNNIE CRADOCK COOK THE GREAT AMERICAN SONGBOOK